Ken O'Malley and The Twilight Lords
Under the leadership of Ken O'Malley, the Twilight Lords have earned and upheld the reputation as one of California's top Irish/Celtic bands for over a decade. As the front man, O'Malley steeped in the culture, heritage and song of his native Ireland, leads this ensemble of first class players with his distinctive and engaging singing voice. They are the real deal. Their Irish and Scottish music is deep-rooted and performed with a contemporary flair and visceral Celtic rhythms.

As a soloist, O'Malley has performed throughout the United States and Europe and his appeal and that of the Twilight Lords is reaching out further and further these days to audiences everywhere. Having shared stages with world renowned artists such as The Chieftains, Mary Black, Paul Brady, The Saw Doctors, Gaelic Storm, The Fureys and Davey Arthur, Ken O'Malley and The Twilight Lords are headlining such well known California venues as the Hollywood Bowl, The John Anson Ford Amphitheater, The Redlands Bowl, the Pleasanton Highland Games, the Monterey Highland Games and are ever becoming one of the most sought after acts on the Celtic circuit.

"The Twilight Lords are the logical connection of ancient modalities to electric instruments. Their treatment of classic songs -- such well-worn Irish chestnuts as "The Foggy Foggy Dew," "The Water is Wide" and "Carrick Fergus" -- are never overly reverential. As such, five hundred-year-old melodies and lyrics have renewed vitality, and stand as welcome testimony that the resilience of Irish Music is a counterpart to the indomitable spirit of its people. Ken O'Malley and company are fond keepers of an invaluable musical heritage, and the perfect group to experience while hoisting a few right here in the New World."
-----From 'Irish Whiskey, a Pint and The Twilight Lords'
---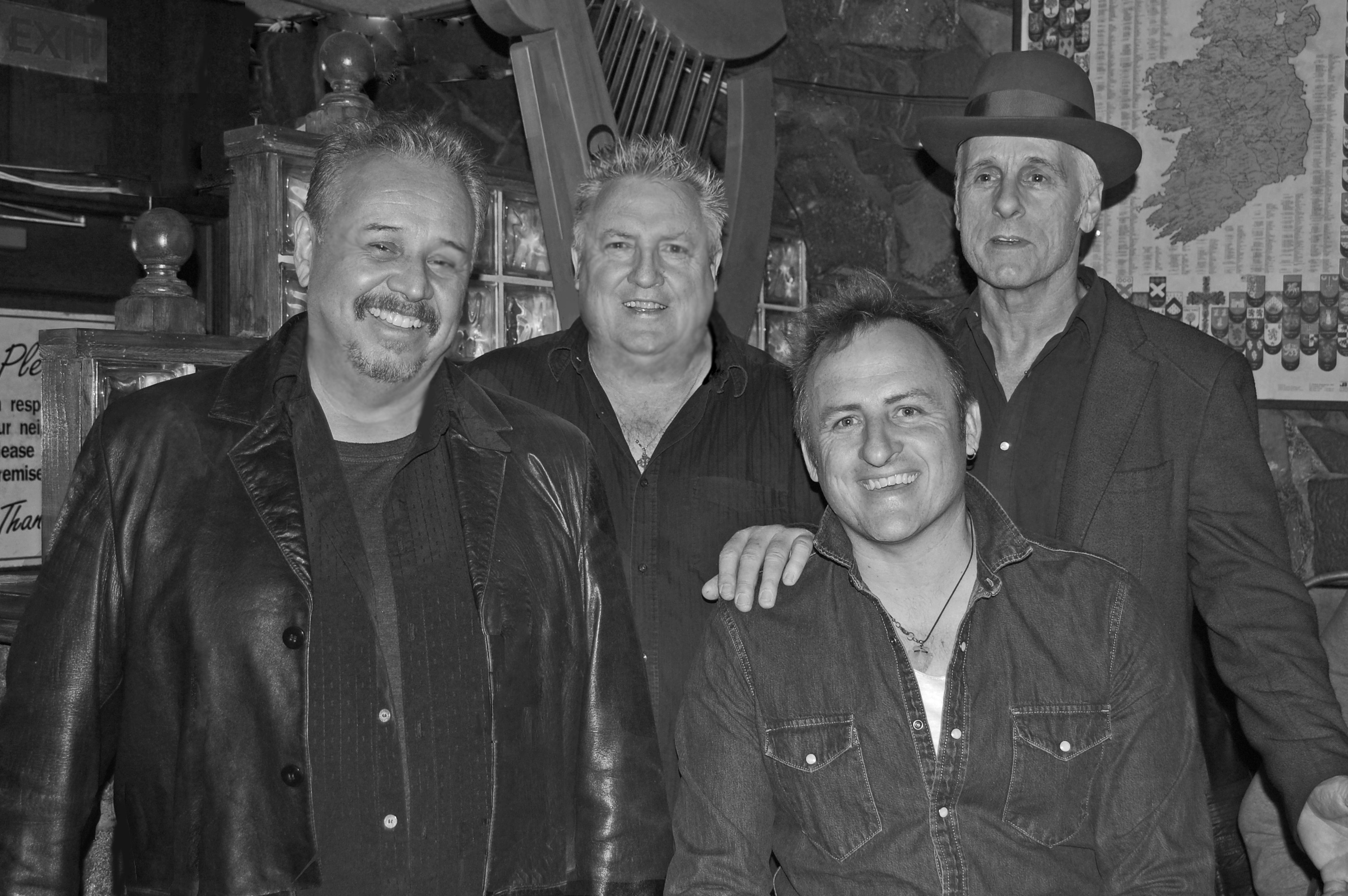 The Twilight Lords
( L to R: Tony Zamora, Ken O'Malley, Dean O'Leary and David Raven)
---
"Widely regarded as the finest Irish folk singer/songwriter in the United States today" raves the University of St. Thomas at Houston; the Irish News calls this consummate entertainer "without question, . . .the single most enduring, influential and proficient of all Irish musicians in Southern California .." Both as a solo artist and with his Twilight Lords band, he has performed alongside such household names in Celtic music as The Chieftains, Makem and Clancy, Mary Black, Paul Brady, Luka Bloom, and The Saw Doctors. As an actor, Ken has appeared in numerous motion picture, television and theatrical productions from Ray Bradbury's "Falling Upward" to Paramount Pictures "Patriot Games."

Born and raised in Dublin, Ken O'Malley takes his audience on an auditory journey across the sea with his rich, resonant voice and engaging stage presence accompanied by his remarkable talent on guitar and mandolin. His wealth of knowledge of Irish music, folklore and history is well known and he is a sought after performer and lecturer at schools, colleges and universities throughout the United States.

With his Twilight Lords band, his repertoire expands to also include a vast cross section of American roots rock and blues and British rock and roll. Examples include Bob Dylan, Van Morrison, Rolling Stones, Beatles, Chuck Berry, Johnny Cash and many others.

In the words of one longtime fan, "the songs Ken sings touch all of us, Irish or not, to the very core of the human heart."


---
Dean O'Leary was born in Sydney, Australia and moved to Los Angeles to be part of a lifelong musical dream.
Coming from an entertainment family, it was hard not to pick up a musical instrument and 'jam' for family and friends. So, by 15 years old, he had his first paying gig on the big stage playing guitar all over Australia for his father, Jack O'Leary.
Winning the Australian Club Entertainment Awards (ACE Awards) in 2007, 2008 and 2009, was a big highlight in his career -- a prestigious award that recognizes Australian talent; the winner is carefully selected and nominated by elite industry agents, fellow talents, the public and venues annually. Dean took home several awards from there: Best Solo Guitarist & Vocalist of the Year (2007, 2009) and Best Duo & Trio Covers Band of the Year (2008, 2009).
Following the success of his work around Australia and Internationally for major artistes, Dean finally had a break in his schedule and re-released his single, 'Time For Changing' from his self-titled debut album,'Dean O'Leary' in August 2009. He continued to showcase his music at festivals and perform with numerous Australian and International music icons.
Now living in Los Angeles, he continues to be a sought after guitarist and vocalist, working with such noteworthy solo artists as Connie Stevens,  Maxine Nightingale, Eartha, Kim O'Leary, Pops Fernandez, Kai Brown and Hudson Thames.
---